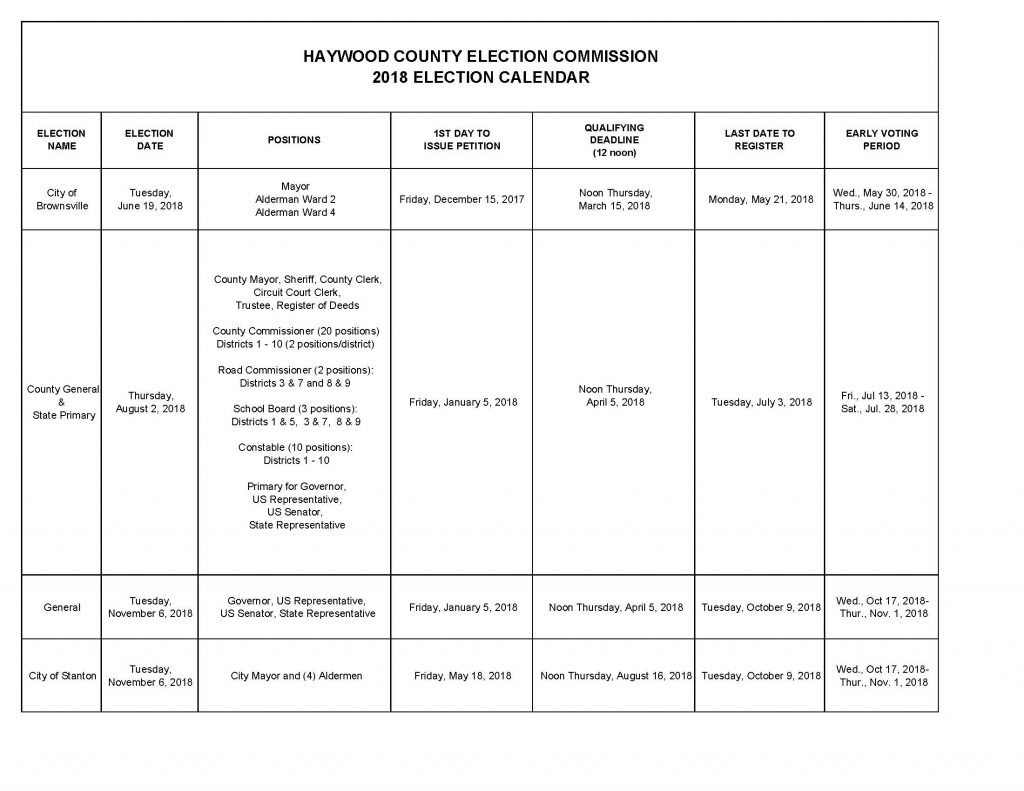 Here are the unofficial results for the November 6, 2018 Election.
Please not this is a multi page document. If you are having trouble viewing the document you can DOWNLOAD the results
11072018075158 (1)

Want to view the races that will be on the November 6, 2018 General Election? Download the sample ballot
Haywood County Election Office
Administrator of Elections:
Andrea Smothers
Location:
Haywood County Courthouse, Lower Level
1 N. Washington Street
Brownsville, TN 38012
Contact:
Phone: 731-772-1760
Fax: 731-772-3864
[email protected]
Office Hours:
Mon.-Fri, 8:30 a.m. – 4:30 p.m.