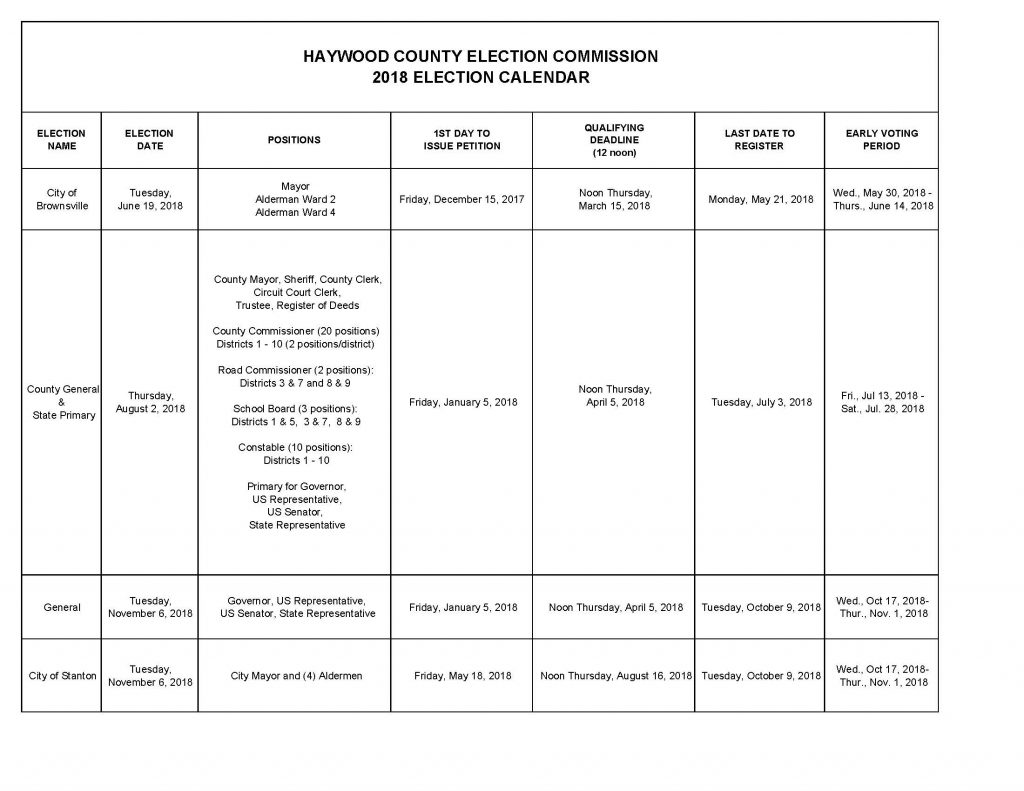 Please note this ballot is 3 pages. To view the additional pages hover over the page and click the arrows in the corner.
Can't view the PDF or want to download it? Please clicking HERE
Haywood Newspaper

Haywood County Election Office
Administrator of Elections:
Andrea Smothers
Location:
Haywood County Courthouse, Lower Level
1 N. Washington Street
Brownsville, TN 38012
Contact:
Phone: 731-772-1760
Fax: 731-772-3864
[email protected]
Office Hours:
Mon.-Fri, 8:30 a.m. – 4:30 p.m.